Introducing Hound - a simple app to send reminders to others.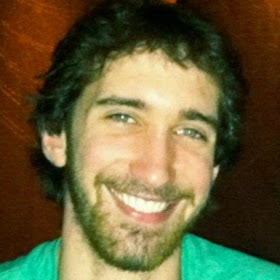 By developer Benjamin Godlove
If you're like me, you already have a substantial amount of tasks every day. You shouldn't have to remember to remind other people to do things as well. It takes a lot of cognitive effort to constantly remember not only what you want to accomplish today, but what you need someone else to do. That's why I created Hound: to send reminders to others for me.
How it works
The mobile app is simple. You write a message and choose a contact from your phone book. Then you choose when to send the reminder. That's it. Your message will send at the scheduled time.
You have the option of sending the reminder daily, weekly, or monthly. My first use case was to remind myself and my wife to give our dog his antibiotics twice daily. In this case I scheduled a daily hound and added a completion link. The completion link is an optional feature that sends a clickable link in addition to the reminder. When a recipient clicks the link it marks the hound completed. This feature helped me and my wife track when we had given the antibiotic.
Hounds are sent via text message to your recipients. I opted for sms as the delivery mechanism because it is as guaranteed as possible for your recipient to see it. In the future I may add email and phone calls as optional delivery mechanisms.
Why a mobile app?
I built a mobile app rather than a website because I often want to schedule reminders while I am on the go. I also keep my phone contacts up to date, so it's faster to schedule the hound on my phone than on the computer.
What's the alternative?
I used to schedule a calender event to remind myself to send reminders to others. This was terrible for my cognitive load, not to mention inefficient. I was also unable to track whether I had actually reminded the person and whether they had completed the task I asked them to. I built the Hound app to solve these problems.
You can download the app to send reminders to other people here: